Shopping Cart
Your Cart is Empty
There was an error with PayPal
Click here to try again
Thank you for your business!
You should be receiving an order confirmation from Paypal shortly.
Exit Shopping Cart
All American Alliance Guard Services Inc.
Private Patrol Operators Private Security Services:
                                  California Legislative Information: Section 1: Section 7583.32 of the Business and Professions Code is amended to read: 7583.32. (a) A firearm qualification card expires (2) two years from the date of issuance, if not renewed. A person who wishes to renew a firearms qualification for renewal at least (60) sixty days prior to the card's expiration. A person whose card has expired shall not carry a firearm until he or she has been issued a renewal card by the Bureau of Security and Investigative Services.
Chapter 4.1. Registration and Assignment of a Firearms by Private  Patrol Operators 28010.(a) The Legislature finds and declares that current practices  and statues authorize the purchase, registration, and ownership of the firearms by an individual, but not by a business entity.
Licensed PPO Private Patrol Operators who are actively providing armed private contract security services. It is further the intent of the Legislative to establish procedures where by a PPO may assign firearms it owns to its employees who are licensed to carry firearms and that assignment of a firearm by a PPO to that employee would not constitute a loan, sale, or transfer of that firearm.
28016. (b) A PPO shall notify the department of sale or transfer of a PPO - owned firearm within (5) five business days of the transaction in a manner prescribed by the department. This subdivision shall not apply if the sale or transfer was made to or through a licensed firearms dealer pursuant to chapter 5 ( commencing with Section 28050).
28020. (a) Within 48 hours of the PPO's request, for any reason, or within 48 hours of separation of employment or revocation of the firearm qualification card, the security officer shall return to the PPO the firearm owned by the PPO and listed on a COA.
(b). The failure of the security officer to comply with subdivision (a) is a misdemeanor.
This shall become operative on July 1, 2016. Bureau of Security and Investigative Services, Department of Consumer Affairs, California Legislative Information Approved by the Governor September 18, 2014, filed with the Secretary of  State September 18, 2014.

Badge and Patch Approval for the Private Patrol Operator;
                  All Private Patrol Operators are required by BSIS to have their Badge/ Patch and or Cap insignia approval
pursuant to Section 7582.28 of the Bureau and Professions Code, Sections 7582.269(f) and 7582.27.
The Bureau strongly advises that ANY variations to the Bureau approved Badge/Patch or any other designed Badges
and Patches MUST FIRST BE APPROVED by the Bureau, pursuant to Sections 7582.26(f) 7582.27.
As a PPO your company you should be aware that Badge/Patch must have full company name as it reads on your PPO
Licenses, you also CANNOT USE ABBREVIATIONS unless it is a part of your business name. Your Patch must have the words (PRIVATE SECURITY) on it. Your Patches on your security uniform shirts are to have a company patch on both arms of the uniform shirt. The Badge that is issued to the employee must have employee identification number on each badge issued to each employee.

The Badge can not give an impression that your company is connected in any way with the federal government , a state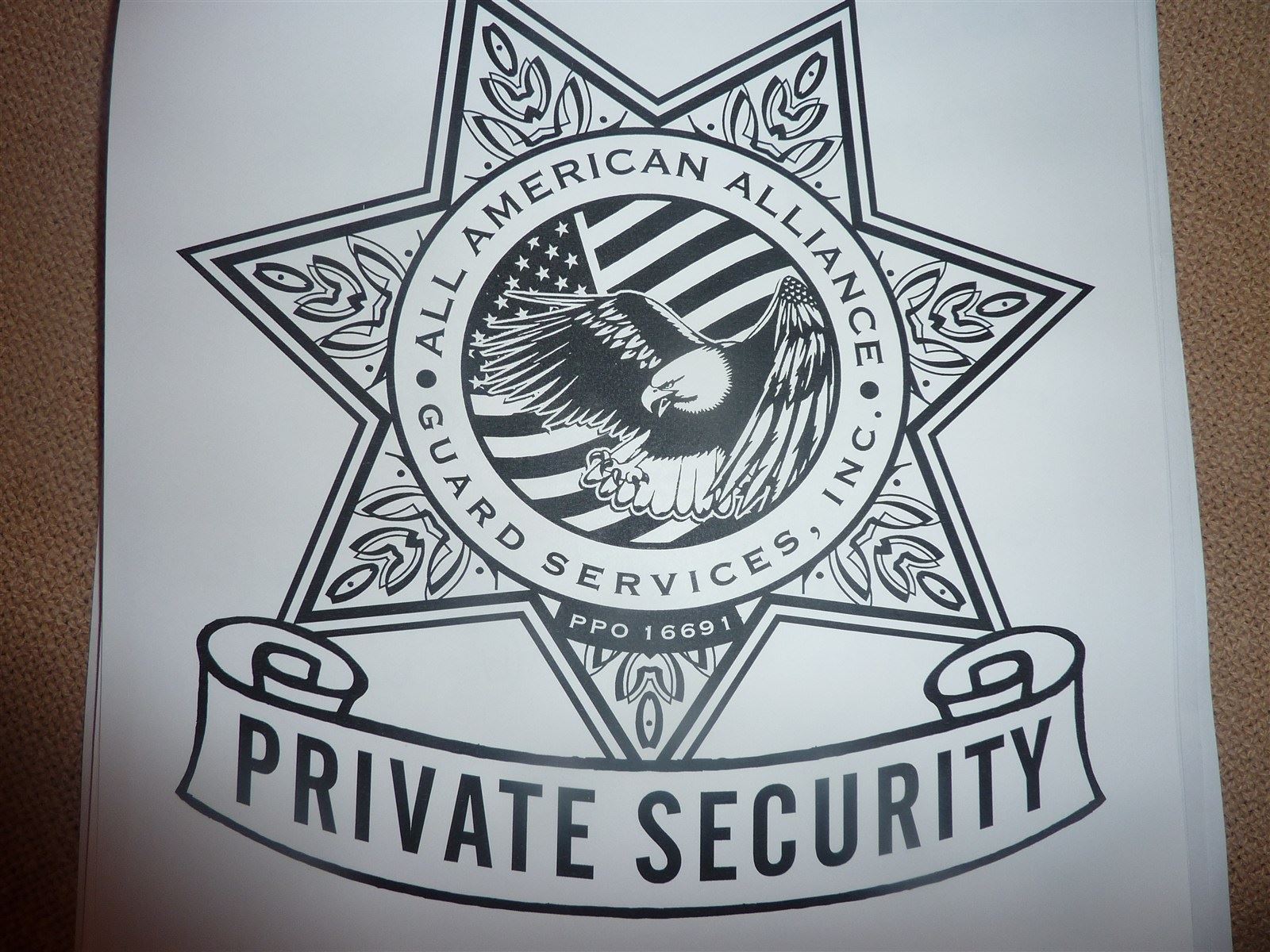 government or political subdivision of any state government pursuant to Section 7582.26 (d). www.bsis.dca.ca.gov.
Letter From Bureau of Security and Investigative Services Effective January 1, 2015
         All Licensed private patrol operators must maintain general liability insurance. You will be required to have commercial general liability insurance policy that provides minimum limits of
one million dollars ($1,000,000) for any one loss or occurrence due to bodily injury, including death, or property damage, or both.
This requirement is pursuant to new Business and Professions Code Sections 7583.39 and 7583.40
from the enactment of AB 2220 (Chapter 432, Statutes of 2014).
Please note that failure to maintain the required liability insurance coverage, and failure to provide
the Bureau proof of that insurance will result in an automatic suspension of License, B and P Code
section 7583.39 subsection (B).
It is the Private Patrol Operators responsibility to provide the Bureau with your Certificate of Liability insurance. For more information on this you can email your questions to (
[email protected]
.) or contact the Bureau of Security and Investigative Services
at (800) 952-5210 Licensing Unit.
Information provided by: The Bureau of Security and Investigative Services, B.S.I.S.

/